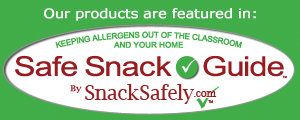 About Us
We are here to provide safe treats and safe body products for those who are often left behind in traditional markets, due to celiac, allergies or other sensitivities.
We are dedicated to serving the food allergy community in every locale and through every venue possible.
Initially we will be focused on supplying delicious confections and luxurious soaps. Moving forward we see a great number of other possiblities. Our hope is to delight the senses of a too often ignored sector of the population.
In the United States alone estimates of the number of individuals with food allergies run in the area of 30 million! Yet the number of businesses and organizations recognizing this as a serious situation remains a paltry few by comparison.